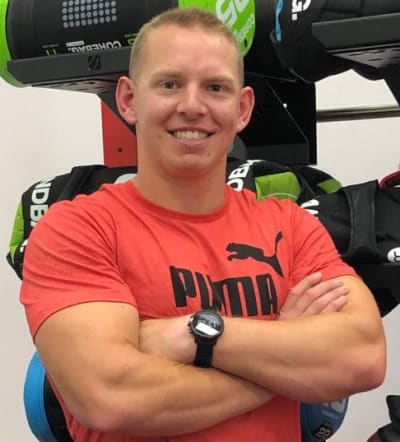 Richard Sauer
My name is Richard and I was born and raised in a small North-Western town in Germany.
I moved to the United States in 2010 and have since completed my undergraduate degree in Kinesiology, specializing in Exercise Science and then went on to complete my Masters in Sports Management also at the University of South Dakota. I am a certified Personal Trainer, Weight Management Specialist and Group fitness instructor.
Throughout my years of training I have also coached stunting and strength and conditioning at an elite Cheerleading gym and been studious in learning more about nutrition and other fitness areas.
I love cross training and mountain biking but I am also a big advocate for strength training, powerlifting and calisthenics.
A fun fact about me is that I am a big turtle and tortoise lover and have two Greek tortoises as pets! I am looking forward to serving you as a Coach in class or one-on-one as your Personal Trainer!